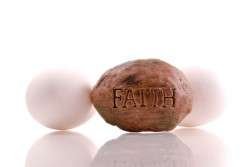 The Hope Project is a faith based ministry outreach intended to encourage those dealing with the death of a loved one from chemical addiction to persevere in the faith.
Hope project reaches out to families who have lost a loved one to addiction, offering hope in the gospel of Christ by exploring death, pain, and suffering from a biblical perspective. Intertwined are testimonies of my own struggles in the faith as I have faced my son's death and his struggle with addiction.
A Ray of Hope
Hope. Even in death. Christ, the hope of all eternity.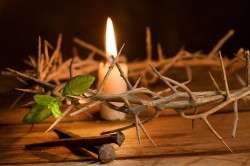 If not for God's promise of eternal life, I would be forever in deep despair and grief. But, because of Christ, because of His sacrifice on the cross, because He gave His life so my son could live, I can grieve with hope.
Amidst such grief, amidst the intense sadness, of losing my son, there beams a ray of hope.
Hope that this is not all there is to this life. You can not go through a death of a loved one without thinking of eternity and questioning what happens when our earthly bodies die.
I believe Scripture to be true, and believe eternal life is real.
A place where God dwells among His people. (Revelation 21)
A place where God will make everything new (Revelation 21: 5).
There will be a New Heaven and a New Earth. A place where there is no more sickness, no more pain, no more death, no more mourning, no more crying (Revelation 21).
No more addiction. No more heroin.
Gabriel's death has knocked the breath out of me and knocked me to my knees as I question the sovereignty of God, and as I question my faith and belief in the resurrection of Christ.
So, I turn to 1 Corinthians 15 to learn and be reminded of the truth of the resurrection. Reading, studying, meditating, and being reassured by God, through His word, Christ is real, He was resurrected, and we too, who are in Christ will be raised from the dead.
I recently came across this quote from Tim Keller in his new book called Walking with God Through Pain and Suffering.
But resurrection is not just consolation — it is restoration. We get it all back — the love, the loved ones, the goods, the beauties of this life — but in new, unimaginable degrees of glory and joy and strength. (59)
Tim Keller
Arlene speaks on the following topics listed below. If there is another subject you would like to request, mention the topic in the speaker request form. Contact us for any questions you my have about speaking information.
You can listen to Arlene's recent podcast interview where she talks about her son Gabriel, addiction, and her faith, with Dave Cooke from 1oo Pedals.
Speaker Request Form
Persevering Faith: When You Lose a Child to Addiction
Breaking the Silence of Addiction
How Do I Know if My Child is Addicted to Drugs?
How Do I Get Help for My Child? What if My Child Refuses Help?
Shedding the Enabler Label
Naloxone and Overdose Response Training