Arlene lives in Louisville, Kentucky where she is Founder of the Gabriel Project 930, an outreach to families who have a loved one struggling with substance use disorder. Her mission is to network with other organizations to promote awareness, provide education, plus offer resources to parents and others who have a loved one struggling with substance use or chemical addiction.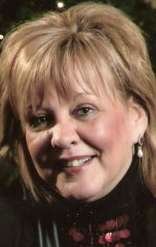 Besides being the founder of the Gabriel Project 930, she also is co-founder of the KY Harm Reduction Coalition (KYHRC). The mission of the coalition is to reduce substance addiction overdoses and deaths, the stigma associated with addiction, and to offer harm reduction solutions which includes improving public health in Kentucky and Southern Indiana. The purpose of the KYHRC is to educate, train, empower, and engage the community and active users about the benefits of Naloxone and the harm reduction process.
She is a graduate of The Southern Baptist Theological Seminary in Louisville, Kentucky where she earned her Master of Divinity Degree in Christian Education with a concentration in Women's Leadership.
Arlene served as the Women's Ministry Institute Consultant for Southern Seminary through the Women's Leadership Program from 2007-2011. Arlene has also been a registered nurse for over thirty years.
Arlene's accomplishments include being the author of a newly published book: "Parent of An Adult Addict: Hope for the Broken Road" as well as being a contributing author to two books: The Hidden Person of the Heart: Discovering What God says About and to Women Through the Scriptures, by Janet Wicker, and Women at Southern: A Walk Through Psalms, by Jaye Martin.
She is married to Keith Rice, and has four grown children, and is Mimi to Joshua, Caleb, Emily, and Shaylynn.

Speaker Request Form
Arlene speaks on the following topics listed below. If there is another subject you would like to request, mention the topic in the speaker request form. Contact us for any questions you my have about speaking information.
You can listen to Arlene's recent podcast interview where she talks about her son Gabriel, addiction, and her faith, with Dave Cooke from 1oo Pedals.
Persevering Faith: When You Lose a Child to Addiction
Breaking the Silence of Addiction
How Do I Know if My Child is Addicted to Drugs?
How Do I Get Help for My Child? What if My Child Refuses Help?
Shedding the Enabler Label
Naloxone Overdose Rescue Training- Provided by the KY Harm Reduction Coalition (KYHRC).