Arlene lives in Louisville, Kentucky where she is Founder of the Gabriel Project 930, an outreach to families who have a loved one struggling with a substance use disorder (SUD). Her mission is to network with other organizations, promote awareness, advocate for legislation, provide education, plus offer resources to parents and others who have a loved one struggling with substance use or chemical addiction.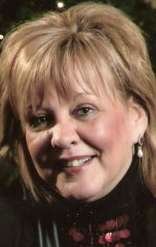 Besides being the Founder of the Gabriel Project 930 (Gp930) Arlene is a graduate of The Southern Baptist Theological Seminary (SBTS) in Louisville, Kentucky where she earned her Master of Divinity Degree in Christian Education with a concentration in Women's Leadership.
Arlene served as the Women's Ministry Institute Consultant for Southern Seminary through the Women's Leadership Program from 2007-2011 and has taught Women's Ministry Studies at Boyce College, the undergraduate college of SBTS.
Arlene has also been a registered nurse for over thirty-five years, and received her Bachelor of Science in Nursing at Indiana Wesleyan University.  Her other training experience includes teaching Anatomy & Physiology to nursing students, developing and providing overdose and prevention education, plus Naloxone training to communities across the Commonwealth of Kentucky including: medical and nursing students, Law Enforcement, first responders, schools, parents, churches, advocacy groups, community groups, active users, and others.
She is also an Independent Family Liaison for Casey"s Law in Louisville, KY, an intervention tool which allows families and others to petition the court, on behalf of a loved one, for involuntary treatment help from addiction to drugs or alcohol.
Arlene's accomplishments include being the author of the published book: "Parent of An Adult Addict: Hope for the Broken Road" as well as being a contributing author to two books: The Hidden Person of the Heart: Discovering What God says About and to Women Through the Scriptures, by Janet Wicker, and Women at Southern: A Walk Through Psalms, by Jaye Martin.
She is married to Keith Rice, and has four grown children, and is Mimi to Joshua, Caleb, Emily, and Shaylynn.

Speaker Request Form
Arlene speaks on the following topics listed below. If there is another subject you would like to request, mention the topic in the speaker request form. Contact us for any questions you my have about speaking information.
You can listen to Arlene's recent podcast interview where she talks about her son Gabriel, his addiction and death. and her faith, with Dave Cooke from 1oo Pedals.
Persevering Faith: When You Lose a Child to Addiction
Breaking the Silence of Addiction
How Do I Know if My Child is Addicted to Drugs?
How Do I Get Help for My Child? What if My Child Refuses Help?
Shedding the Enabler Label